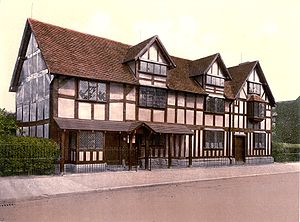 Poems Without Frontiers
Poems in Translation
William Shakespeare
---


Sonnet 119
William Shakespeare

What potions have I drunk of Siren tears,
Distill'd from limbecks foul as hell within,
Applying fears to hope, and hopes to fears,
Still losing when I saw my self to win!
What wretched errors hath my heart committed,
Whilst it hath thought itself so blessed never!
How have mine eyes out of their spheres been fitted
In the distraction of this madding fever!
O benefit of ill! Now I find true
That better is by evil still made better;
And ruin'd love, when it is built anew,
Grows fairer than at first, more strong far greater.
So I return rebuk'd to my content,
And gain by ill thrice more than I have spent.


Sonett 119
William Shakespeare

Was für Tränke von Sirenen Tränen habe ich getrunken,
Die vom Brennen übel wie die innere Hölle destilliert wurde,
Als ich Fürchte an Hoffnung anwende, und Hoffnungen an Fürchte
Immer der Verlierer, wenn ich mich als Sieger sah!

Was für erbärmliche Fehler hat mein Herz begangen,
Während es sich nie so gesegnet dachte!
Was für Anfälle brachten meine Augen aus ihren Sphären,
Bei der Zerstreuung diesem verückenden Fieber!

Ach! Vorteil der Krankheit! Jetzt finde ich es wahr,
Daß Besseres durch Bosheit noch besser gemacht wird;
Und verdorbene Liebe, wann neu gebaut
Wächst schöner als zuerst, stärker und viel größer.

So kehre ich zurechtgewiesen zu meinem Herzenslust zurück
Und durch meinen Gram, dreimal mehr gewinnen, als ich ausgegeben habe.


Übersetzung: © David Paley